A full Audio Visual event production company
Proffesional Services For Proffesionals
We are an experienced audio visual event production compay. Our team consists of highly-qualified and professional staff that will use their skill set for your event.  Our technicians serve in a variety of ways including: IT, Audio, Video, Computer and Lightening specialists that will make your private event or business meetings memorable.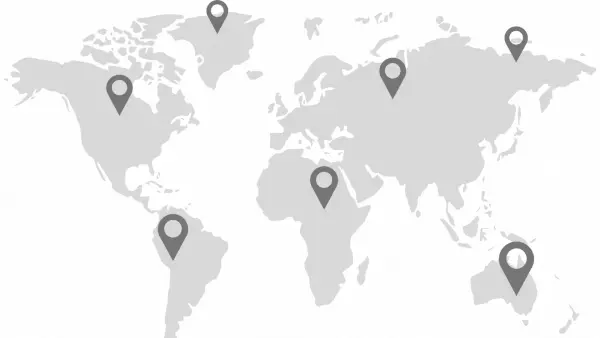 Global Audio Visual Event Production Company
Global Audio Visual is committed to prioritizing your event's audiovisual needs and executing our customers' vision through exceptional event production services. Our highly skilled team is dedicated to your event and will make sure that your event is a memoir.
We own and operate new state of the art cutting-edge AV equipment and technology. Our equipment and technology will allow us to take your event to the next level. 
Your Vision, Our Innovation Event Perfection!
Our crew of expert event technicians will assist with your B2B official meetings and private events. No matter what time of the day you visit us, we will provide you with expert consultation. Our lead producers have a combined experience of over 30 years.
Bringing Dreams to Life Through AV Brilliance! Request For Proposal Schedule A Meeting Let Us Help You With The Event
Philip and his team of techs will make your event happen.
I secured GAV for a community health fair for my business. GAV arrived on time and were professional throughout the entire event. They were patient and offered suggestions to ensure that my event was a success. I was pleased with their work and would definitely secure their services in the future.
The team is amazing! They were so easy to work with and made our event a knockout! The planning, walk through, and day of were all great experiences. Fantastic team, I highly recommend working with them!
I rarely write reviews but I have to recommend GAV. We had a last minute need for their services and they pulled it off beautifully with only 3 days notice. Their customer service and communication is excellent, via prompt phone followup, texts and emails. During my initial call they assessed my needs and suggested the correct equipment for our large event. I had a last minute need for additional equipment and they handled it. The day of the event they arrived early for set up, worked with the multiple presenters and their unique needs politely and professionally. The onsite team was great, they provided us confidence and support. They were flexible and adaptable during preparation and responded to our needs during the event minute by minute. They really pulled it off and made our event a success. Could not have done it with out them. Really nice folks too! I can't say enough about GAV. You will be in good hands when you choose them. Thank you Phillip and team! Michael D.
DMV Technical Services
2022-07-17
Great experience with GAV! We found all the AV equipment rentals we were looking for on their website at reasonable rates, and they quickly confirmed that they were available for us to come test the equipments and pickup at their Hyattsville warehouse same day. The whole process was easy and smooth. HIGHLY RECOMMEND!
Brains & Beauties Productions
2022-06-16
I cannot speak highly enough of Philip and his team at Global Audio Visual! They are truly a service-based company and will do every single thing in their power to make sure your event is 5 star! From initial contact to letting them know I had a very short turnaround deadline of 3 weeks to produce a large scale event to their constant communication, relaying of information... every single interaction was top notch and professional! Philip even anticipated needs that I didn't know my event had and when he said he would make sure everything was right, he sure did! They provided stage design/draping, lighting, audio, and techs for my event and every single GAV employee, down to the extra employees who came for set up and breakdown, were extremely professional and supportive. They never hesitated to explain WHY I needed a particular piece of equipment, which is important when you're a new business owner and trying to cut costs. And their level of skill at producing events was even better than I could have imagined! During the second event, we had a delay and needed "holding" music to tune out the dead air... their audio tech Damon wasted no time pulling up some great and upbeat music to fill the void just to make sure our event continued smoothly. That's what I mean when I say they go above and beyond your needs! Philip made multiple site visits on my behalf when I could not accompany him just to ensure he had everything he needed to carry out our event's needs and I could not be more grateful! I will happily sing their praises because for new or experienced business owners, they are the people you want to trust your business with. I've seen firsthand how they will nail the execution of your event and do everything they can to make you and your business shine!
Monica McQueen
2022-02-11
Phillip and his team were an absolute pleasure to work with for our press conference in DC. They are professional, responsive in their communication and prompt with time. I will definitely partner with them for future events and highly recommend them to others.
Tracy Thompson
2020-08-24
Great service and support. We had a socially distanced movie night in our neighborhood, and when there was trouble hooking up the sound to one neighbor's amps, they came out at 9 p.m. and helped us fix it. Will definitely use again.